Pro Bono & Community
Curtis | Law PC lawyers believe in being active participants in the community. Toward that end, we annually dedicate substantial time and funds to pro bono work and community service. This commitment is integral to our Firm's culture.
Ms. Curtis is a member of several organizations around her community, including: Attorneys Serving the Community, Institute for Economic Empowerment of Women (IEEW)- Peace Through Business Mentor 2011, Kid To Do at the Dallas Zoo 2012- Host Committee Founding Member, Northwood University- Board of Governors, People Empowerment Project-Board Chair, The Meadows Museum, The Women's Auxiliary- Children's Medical Center, Women's Council of the Dallas Arboretum and Botanical Garden, and the Women's Finance Exchange.
In the fall of 2015, Ms. Curtis was extremely honored to have been selected to serve on the Executive Leadership Team of The American Heart Association for 2016 Go Red for Women Campaign. The campaign raises awareness of heart disease and stroke as the number one killer of women. The American Heart Association created Go Red for Women as a passionate, emotional, and social initiative designed to empower women to take charge of their heart health.
Curtis was presented with an honorary doctorate from Northwood University in the school's 2014 spring commencement for all of her contribution to the school. The honorary doctorate is the highest award a university can make to an individual who has contributed to society in a meaningful way. Most recently she was honored with an award from Distinguished Women, a program that assists the next generation of women leaders attending Northwood University through mentorship, leadership and scholarship. As an honoree, being named a Distinguished Woman means that Ms. Curtis is an example of determination, compassion, has ethical business practices and demonstrates an excellent example for Northwood female students who aspire to be tomorrow's entrepreneurs, executives and philanthropists.
CLPC attorney, Michael Myers, collected 200+ binders from the U.S. Bankruptcy Court for the Eastern District of Texas in Plano for donation to the AVID program at Meadows Elementary School, also in Plano. The binders help lower the costs that low-income parents incur in school supplies for the school year.
Ms. Curtis has contributed her time to the Dallas Independent School District through the Principal For A Day (PFAD) program. Ms. Curtis was Principal For a Day in October 2013 at George Bannerman Dealey Montessori Vanguard and International Academy. She was also Principal For A Day in October 2012 at Hector P. Garcia Middle School and in October 2011 at North Dallas High School.
Ms. Curtis is also involved with the Highland Park ISD. She gave the opening remarks and introduction of Christopher Kennedy Lawford prior to his presentation to the 8th grade class at Highland Park Middle School/McCulloch Intermediate School. Mr Lawford discussed his unique background and his experience with addiction, and recovery from addiction, in an effort to educate these young people about the dangers of alcohol and drug abuse and to send a message of hope that recovery from addiction is possible. Mr. Lawford also discussed his newest book, Recover to Live, a treatise on addiction awareness and recovery and how addictions touch so many lives.
CLPC has also been involved with the Dallas ISD's Student Summer Intern Program.
CLPC attorneys have been involved with the Dallas Volunteer Attorney Program. Our attorneys regularly judge and coach mock trial and moot court competitions in efforts to help mold the next generation of lawyers. We attend and participate in judge-led legal educational programs that address local rules and practices in both State and Federal Courts.
Stephanie Curtis currently serves on the Board of Northwood University where she created the Founder's Day Program. The Program attracts local business entrepreneurs to speak with young people about the virtues of forming and running their own business.
Ms. Curtis is also the former Chairman of the Board for the People Empowerment Project, a non-profit that advocates, implements, and trains students and staff to run Student Council programs throughout middle schools and high schools in the Dallas Independent School District.
Stephanie Curtis recently mentored a law practitioner and entrepreneur from The Republic of Rwanda, Africa in July 2011 in support of Peace Through Business®, a woman-to-woman business training and mentorship program sponsored by The Institute for Economic Empowerment of Women (IEEW) and Northwood University. Peace Through Business® serves to promote peace through economic, political and social stability in countries which have suffered from war and poverty, namely Afghanistan and Rwanda. After successfully completing an 8-week in-country basic business education program, 15 women from each country participate in a one-week leadership development program on-site at Northwood University, which is then followed by the business mentorship.
Stephanie's mentee, Mary Katushabe (pictured at right), is a graduate of the National University of Rwanda Law School and holds a Bachelors in Law. She has been practicing law in Rwanda since 2009 and assists the poor and under-served with mediation, negotiation, contracts, and human rights issues. Her goal was to gain a better understanding of all aspects of running a successful business and take her new-found knowledge back to Rwanda with her for future business expansion.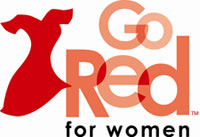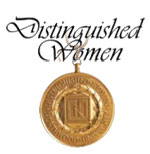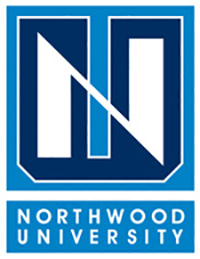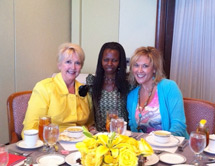 Martha Tiller (left), Mary Katushabe (center), and Stephanie Curtis (right)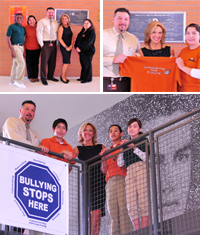 Stephanie D. Curtis is Principal For A Day at Hector P. Garcia Middle School. Photography by Julia Telligman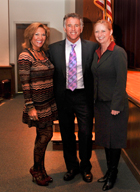 Stephanie Curtis, Christopher Kennedy Lawford, and Dr. Laurie Hitzelberger, Principal at Highland Park Middle School / McCulloch Intermediate School following Lawford's compelling presentation to the 8th grade class. Photography by Julia Telligman