Curtis | Law PC - Business Litigation Practice
Commercial Litigation
Curtis | Law PC lawyers' litigation experience covers the entire gambit of trial work. We handle complex commercial litigation, construction disputes, commercial lease disputes, employment cases, covenants not to compete, environmental cases, nuisance actions, actions related to financing, temporary restraining orders, injunctions, trade secret misappropriation cases, and many other disputes. Our lawyers have been involved in some of the most complex litigation in this country, involving challenging legal and factual issues, significant damage amounts, and a multitude of interest parties. We also are experienced in handling smaller, less complex, but equally as important matters.
Read More
Our base litigation strategy is an aggressive, results-oriented approach driven by efficient and appropriate preparation and analysis. The best way to control the outcome of a case is to be the party that is best prepared. We are the party that drives litigation rather than the party that reacts to litigation. Consistently being on top of a matter allows us to maintain a constant assessment of the case's value, strengths, and areas that need to be made stronger. While we believe in our aggressive approach, we keep our eye on the client's ultimate goal and allow that to be our supreme guide. We believe that our approach of ardent preparation provides a real-time transparency with respect to a case's value, expenses, and budgeting. It will also serve to eliminate financial and budgetary surprises.
A failsafe way to keep our clients' goals at the forefront is to make sure that our clients are kept advised of a case's status and given ample opportunity to provide input. Open, honest communication is our goal. We keep our clients updated on deadlines, case themes, and our overall plan. It is critical that our clients be made aware of a case's strengths and vulnerabilities so that effective decisions can be made about resolution, whether that comes through trial, mediation or some less formal method of settlement.
Open communication also promotes a better team response to litigation issues. We think it is critical to be keenly aware of deadlines but not let them drive the case. We prefer to circulate drafts and schedule client meetings well in advance of deadlines so that client input can be well-reasoned and not rushed. Monthly invoicing and constant two-way communication helps our clients view current efforts and results, and budget for expenses.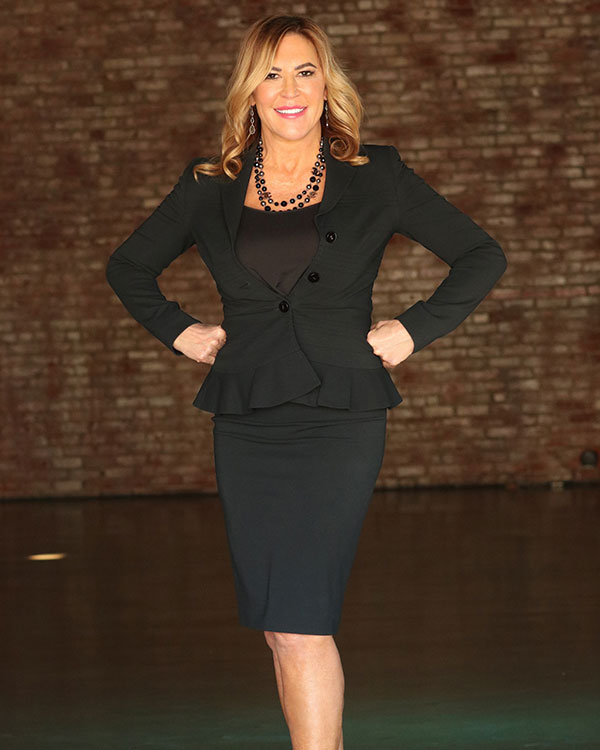 Stephanie Curtis
Alternative Dispute Resolution (ADR)
Curtis | Law PC understands the importance of resolving disputes outside of formal litigation in court. Many courts are requiring alternative dispute resolution before they will agree to hear cases in the formal courtroom setting. The Firm has assisted its clients in all four areas of alternative dispute resolution including negotiation, collaboration, mediation, and arbitration. The Firm utilized ADR for recent successful resolutions with large insurance companies, trustees in adversary proceedings, and large banking institutions, as well as complex asset planning within family law matters.
Appellate (ADR)
In addition to trying cases in the early stages of litigation, Curtis | Law PC lawyers also try appeals in front of the appellate courts. Recent appellate victories for the Firm include a ruling in our favor by the Texas Supreme Court on a disqualification motion of a large national law firm in a sensitive litigation matter, the representation of a waste management company in defeating a petition for writ of mandamus before the Dallas court of appeals and the representation of another client in the appeal of a summary judgment which resulted in the court of appeals affirming the trial court decision. Our attorneys handle appeals in state and federal courts, both in cases in which we represented a party in the lower court and in cases where we have been brought in specifically for our appellate proficiency. The Firm has been appellate counsel for a wide variety of clients, presenting a range of constitutional, statutory, and common law claims and defenses.
Bonding
Mechanic's lien and bond claims statutes are extremely complex and strictly enforced. Curtis | Law PC attorneys will assist you in navigating these complexities and deadlines to ensure that your rights are protected and enforceable. Our mechanic's lien and bond claims attorneys can assist you with preparing liens and bond claims, evaluating and defending against liens and bond claims filed by others, advising about rights and remedies, collecting monies owed, and negotiating with owners, sureties, subcontractors, and suppliers. We can take the necessary steps to help you ensure that your liens and claims are timely filed and effective. Our attorneys also are experienced with filing lawsuits to enforce your liens and collect on your claims.
We have represented clients for enforcement of lien rights and bond clients not only under Texas statute but also under Arkansas, Montana, North Carolina, Oklahoma, and other states.
Construction
Curtis | Law PC has substantial experience working on all types of construction-related transactions and disputes, including representation of contractors and subcontractors, owners, and bonding companies.
Read More
Recent construction representations include:
Representation of North Texas construction company with nationwide contracts, including negotiation of employment contracts; handling worker's compensation claims; procurement of and premium financing arrangements for general liability and worker's compensation insurance and employee leasing contracts; negotiation of highway contracts with Texas Department of Transportation (TXDOT); and, negotiation of contracts with sureties, cities, county commissioners, school districts, and various other local governmental authorities on projects ranging from $10 million to $50 million, with heavy emphasis on road and highway contracts.
Representation of a large general contractor as debtor in complex Chapter 11 case involving bonding companies, secured lenders, IRS responsible-party litigation, preference litigation and satisfaction and treatment of materialman liens and large insurance administrative burdens through audit.
Successful communication with various governmental entities, public utilities, and general contractors to ensure timely completion of project despite over $750,000 in job cost overruns and ensured prompt payment to subcontractors and uninterrupted progress to meet utility's goals and deadlines.
Overseeing compliance with local ordinances including building codes and certifications necessary for space expansion and land development.
Government
Curtis | Law PC has represented government contractors, subcontractors and suppliers for over ten years - state-wide and nationally. The Firm represents Fortune 500 companies, small businesses and startups alike in their dealings with federal, state and local governments. Our team of highly-seasoned practitioners has extensive federal, state and local public-sector experience and understands that our clients require timely advice and imaginative legal and business solutions that lessen regulatory and other compliance burdens. We have negotiated directly with many governmental agencies to protect clients' interests and resolve complicated government regulated issues facing our clients.
Read More
The Firm's attorneys are experienced in government contract litigation. We have handled disputes before a variety of tribunals with a number of parties including sureties, owners, subcontractors and general contractors. Recent representations include:
Represented Dallas County after a highly-competitive request for proposal process in support of the National Insurance Recovery Initiative offered by the National Association of Counties. Program recovered funds from previous property owners or their insurers to pay for environmental clean-up on land abandoned to the local government.
Participated in the acquisition of a right-of-way parcel for three methane gas pipelines in Virginia, which involved negotiations with the Virginia Department of Transportation.
Oil and Gas
Curtis | Law PC offers representation in several areas of oil and gas matters including lease review and negotiation, ratifications and amendments, mineral and royalty owners rights, and title research and conveyances. We also represent clients regarding disputes between interest holders in producing properties, contract and lease disputes, royalty disputes, lease termination, royalty underpayments, and title controversies.
Read More
Recent oil and gas representations include:
Representation of a drilling and exploration company for operating in the Southwestern region of the United States.
Representation of syndicated bank group in proceeding against an El Paso refinery regarding litigation over environmental issues.
Representation of oil and natural gas company in complex case involving fraud, constructive trust tracing, corporate malfeasance and complicated tax liabilities.
Representation of secured and unsecured creditors in significant bankruptcy cases in the oil and gas industry. Recent clients include an energy company which holds significant interests in the Barnett and Haynesville Shales.
Mediation against one of the nation's largest producers of natural gas, obtaining over $3.5 million in payment under contract dispute involving energy and environmental matters.
Professional Services
Curtis | Law PC has extensive experience in defending professionals in many fields. We attribute our success in professional liability defense to our attorneys' abilities to properly analyze the claims and our familiarity with the fields of corporate law, construction, investments and insurance products, and with the transactions and procedures involved. Our attorneys analyze the claims to determine if a wrongful action or omission actually was committed on the part of the professional, and, if so, advise what is necessary to minimize damages.
Read More
We realize that professionals have much at stake in the face of claims alleging negligence or failure to perform fiduciary duties. We handle claims on issues such as:
Loss of professional license
Loss of reputation
Loss of insurance
Difficulty becoming reinsured
Financial and other sanctions
Loss of personal assets
Our attorneys are experienced in approaching these issues and do everything to resolve the claims without going to trial. If, however, a trial cannot be avoided, our attorneys will advise, prepare and defend you through every stage of litigation.
Transportation
Curtis | Law PC frequently litigates for clients on transportation law issues including Federal Motor Carrier Regulations matters, brokerage disputes, factoring and financing issues, contract disputes involving the interpretation of trucking and transportation documentation and other commercial issues.