Curtis | Law PC - Significant Representations
Representative Bankruptcy Engagements:
Obtained discharge of over $500,000 in client's alleged nondischargeable debts under 11 U.S.C. §§ 523(a)(6)). VL Wallace Invs., LLC v. Hartman (In re Hartman), 2021 Bankr. LEXIS 3154*, 2021 WL 5343923 (Bankr. N.D. Tex. Nov. 15, 2021).
Obtained discharge of client's debts creditor alleged to be nondischargeable under 11 U.S.C. §§ 523(a)(2), (a)(4), and (a)(6)). In re Fritz, AP 16-3030, 2017 WL 1229706, at *1 (Bankr. N.D. Tex. Apr. 3, 2017).
Prevented creditors' efforts to obtain client's homestead and annuity payments and proceeds to pay prior judgment. Hollis v. Hollis, 2016 WL 7985269 (E.D. Tex. June 6, 2016), aff'd 2017 WL 359659 (5th Cir. January 24, 2017).
Representation of defendant client resulting in the court of appeals affirming the trial court's striking of all opposing evidence and granting firm's motion for final summary judgment in favor of client on over half-million-dollar guarantee suit. LSREF2 Apex (TX) II, LLC v. Blomquist, 05-14-00851-CV, 2015 WL 4554522 (Tex. App.—Dallas July 29, 2015, n. pet. h.).
Defense of individual and corporate clients resulting in bankruptcy court approval of the settlement of multiple claims against the clients, the balance of which claims were later dismissed in their entirety through final summary judgment obtained by the firm from the underlying trial court. In re Margaux City Lights Partners, Ltd., N. 12-35828-BJH, 2014 WL 6674922 (Bankr. N.D. Tex. Nov. 24, 2014).
Representation of investor clients in contested claims litigation (i) obtaining allowance of over $7 million in claims for clients; (ii) prosecuting clients' claim objection resulting in the bankruptcy court's reduction of competing $1.5 million claim by over $1.2 million; and (iii) subsequently defending the appeal of the bankruptcy court's decision, resulting in the appellate court's complete affirmance of the bankruptcy court's reduction of the claim. In re Margaux City Lights Partners, Ltd., N. 12-35828-BJH, 2014 WL 6668982 (Bankr. N.D. Tex. Nov. 20, 2014), aff'd July 16, 2015.
Obtained discharge of over $12.3 million from Texas fraud and breach of fiduciary duty judgment via dismissal of discharge proceedings pursued under 11 U.S.C. §§ 523(a)(2), (a)(4), and (a)(6)). Ussery v. Armstrong (In re Armstrong), Adv. Proc. 10-04309 (Bankr. N.D. Tex. Mar. 1, 2011).
Representation of several clients in purchase of two downtown Dallas properties for $5.25 million and in the restructuring of a Dallas real estate partnership in contentious Dallas reorganization case.
Representation of publicly traded real estate company with over 4,000 commercial properties in 50 states and territories in connection with reorganization of tenant companies operating in 23 states.
Representation of equity holder and creditor in reorganization case of local home builder.
Debtor representation in Chapter 11 reorganization cases. Recent corporate reorganization clients include:

skilled nursing home facilities and related entities throughout Texas;
Dallas and Plano hotels;
a full-service real estate and brokerage firm;
real estate holding companies;
national metal manufacturers and providers;
nationwide trucking and logistics companies;
a national energy company specializing in drilling and snubbing oil and gas wells in addition owning significant interests in gas plays in the Barnett Shale;
a Texas energy company specializing in deep oil and gas formations in East Texas and surrounding areas;
a debt-management servicing company;
an energy company operating in New Mexico;
Dallas area restaurants;
Telecom;
Radio broadcast station.

Representation of Official Committees of Unsecured Creditors in Chapter 11 reorganizations of mortgage lenders and trade-show services.
Representation of secured and unsecured creditors in significant bankruptcy cases in Dallas, Fort Worth, Plan, Corpus Christi, Tyler, Houston and San Antonio. Recent clients include nationally recognized oil and gas exploration and development company, global engineering and consulting firm, fuel and convenience-store operator, plastics manufacturer, packaging and bottling companies, telecommunications provider, computer-equipment supplier, healthcare provider, and national energy and construction companies.
Representation of Chapter 11 and Chapter 7 Trustees in the Northern and Eastern Districts of Texas in liquidations of companies within various industries.
Defense of numerous creditors, including a factoring company, law firm, and individuals and companies involved in various other industries, against millions of dollars in preference and fraudulent-transfer demands and lawsuits.
Successful resolution or recovery on behalf of debtors and trustees of millions of dollars in avoidance and recovery demands and lawsuits related to preferences and fraudulent transfers.
Representation in solicitation of votes on multi-billion dollar prepackaged plan of reorganization for various subsidiaries of one of nation's largest energy companies.
Debtor representation in pre-negotiated Chapter 11 reorganization cases in Delaware.
Counsel in claims-resolution process following confirmation of liquidation plan of debtors.
Acquisition of a majority stake in large corporation through a prepackaged Chapter 11 reorganization in the Northern District of Texas.
Debtor's counsel in Chapter 11 bankruptcy of real estate owner and landlord.
Debtors' counsel in successful Chapter 11 reorganization in the Northern District of Texas for twelve corporate debtors comprising the nation's largest consolidator of antique malls with locations in Texas, California, Florida, Indiana, Kansas, and Ohio.
Debtor's counsel in successful Chapter 11 reorganization of Dallas retailer and wholesaler of specialty frozen custard and other items.
Debtors' counsel in successful Chapter 11 reorganization in the Eastern District of Texas of one of the State's largest general construction companies.
Represented unsecured creditors' committees during Chapter 11 proceedings, including the formation, oversight, and governance of the committee, investigation of the underlying debtor's assets and the pre-petition activities of officers and directors, and the evaluation of actions proposed to be taken by the debtor during the course of the Chapter 11 proceeding.
Representative Non-Bankruptcy Engagements:
Assisted client investor to sufficiently plead claims and instantly obtain final judgment exceeding half a million dollars against broker and conspirators for violation of the Securities Exchange Act and related causes of action. Lohr v. Gilman, 248 F. Supp. 3d 796 (N.D. Tex. 2017).
Representation of individual and corporate guarantors in millions of defaulted debts.
Restructuring of over $36 million of corporate debt and personal guarantees of closely held businesses in the plastic-manufacturing and packaging industry.
Successful resolution through litigation of over $600,000 in personal guarantees in closely held medical imaging company.
Representation of numerous clients on recoveries of thousands of dollars on accounts receivable and breaches of contract.
Defense of both individuals and corporations against lawsuits alleging fraud, defalcation of duty, breaches of fiduciary duty, breach of contract, tortious interference, and conversion.
Defense of various individuals against disgorgement judgments previously obtained by the U.S. Securities and Exchange Commission, and defense against SEC Receiver actions.
Defense of national crafts retailer against hundreds of thousands of dollars demanded in copyright-infringement lawsuit.
Defense of national insurer resulting in a take-nothing judgment and appeal in a $2.5 million suit related to disputed workers' compensation, disability, and related insurance coverage and demands.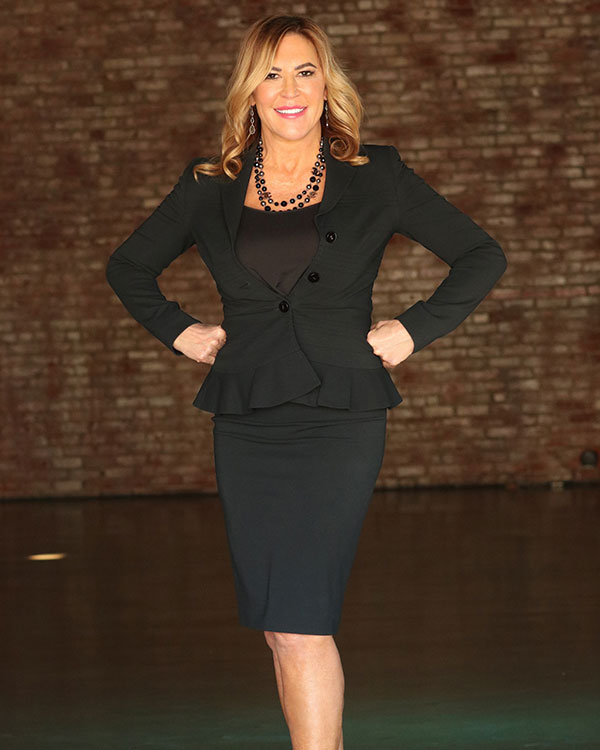 Stephanie Curtis